Aliens Space Station Township - Gachibowli, Hyderabad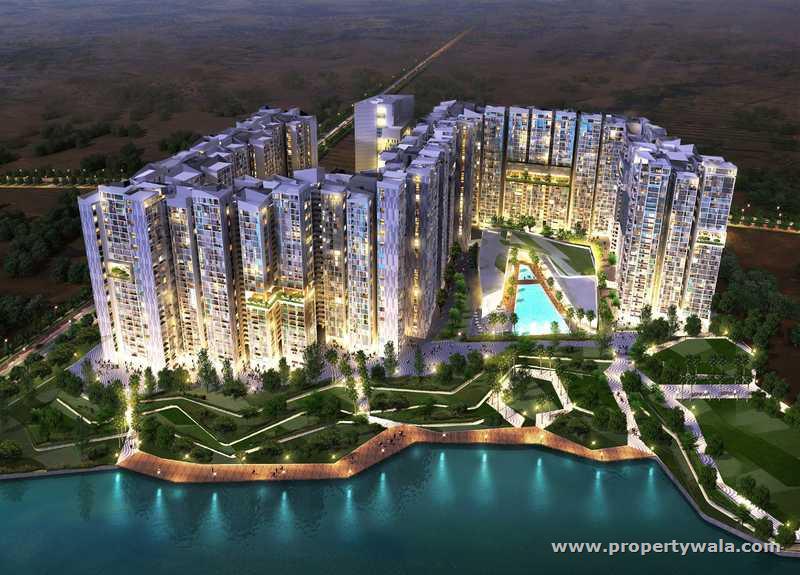 Designed for a lavish lifestyle
Aliens Space Station Township by Aliens Group at the very prime location of Gachibowli in Hyderabad offers residential project that host 2 and 3 bhk apartments in various sizes.
Project ID:

J119110261

Builder:

Aliens Group

Properties:

Apartments / Flats

Location:

Aliens Space Station Township

,

Gachibowli, Hyderabad

- 500032

(

Telangana

)

Completion Date:

Aug, 2022

Status:

Started

Listing Stats:

11884

views,

78741

searches
Download PDF
Description
Aliens Space Station Township
by Aliens Group at the very prime location of
Gachibowli
in
Hyderabad
offers spacious 2, 2+1 and
3 bhk apartments
in the size ranges in between 1432 to 2191 sqft. Its a Pre-launching Hyderabad's first Artificial Intelligence enabled homes Code Name-NextGen that have embraced technology to make living beautiful. The township boasts of plethora of modern amenities, advanced home automation features, excellent sports zone, contemporary clubhouse and more to play, enjoy and relax. This project lies close to the development works of IT sector, repudiated schools, colleges, hospitals, banks, ATM etc. This project has been presented keeping in mind the needs of urban city and today's generation.
Amenities & Specifications:
24Hrs Backup Electricity
Sky Garden
Curated Landscape
Pocket Garden
Club House
Private Corridors
One side glass wall
Triple height lobby
Vastu Compliant Homes
Intelligent Living
Double height car park
Intercom
Amphitheatre
Indoor Games
Club House
Gated Community
Gym
Landscaped Garden
Lift
Maintenance Staff
Play Area
Rain Water Harvesting
Security Personnel
Swimming pool
Aliens Group, we excel in calculations for solutions specific to making your life simpler. It took two enterprising promoters - Mr. Hari Challa and Mr. Venkat Challa to spot a winning trend. With a burning desire to excel, they noticed that the present day world order is contemporary lifestyle where only the best fits the bill. In 2003, Aliens Developers was born. It began as an infrastructure company devoted to delivering elegant and modernized living spaces. And that was just the warm up.For somebody who is planning to buy an apartment or looking for a property for Investment in Hyderabad, Aliens Group gives you the value for all your money.

Features
Luxury Features

Power Back-up
Lifts
High Speed Internet

Security Features

Security Guards
Electronic Security
Intercom Facility

Lot Features

Interior Features

Feng Shui / Vaastu Compliant

Exterior Features

Recreation

Swimming Pool
Park
Fitness Centre / GYM
Club / Community Center

Maintenance

Maintenance Staff
Water Supply / Storage
Rain Water Harvesting
Gallery
Videos
Walkthrough

Walkthrough

Walkthrough

Slideshow

Walkthrough
Location
Landmarks
Hotel

Lemon Tree Hotel-Gachibowli (<9km),
Summer Green Resort (<8km),
Oyo 588 Jayabheri Enclave (<12km),
NOVOTEL Hyderabad Convention Centre (<13km),
Hill Ridge Springs (<11km),
Radisson Hyderabad Hitec City (<12km),
Golkonda Resorts and Spa (<12km),
Minerva Grand Kondapur (<13km),
At Home Apartment Hotel (<12km),
At Home Suites (<13km),
Holiday Inn Express (<11km),
Holiday Inn (<11km),
Citrus Cafe (<14km),
Tara Residency (<12km),
Ellaa Hotel (<9km)

Business & Services

Bhel (<6km),
Google (<13km),
Wipro Technologies Sez,
Hitech City (<14km),
Kapil Towers (<10km),
Jayabheri Orange Towers (<10km),
Udaya Vensar (<13km),
Microsoft Gate 2 (<10km),
Icici Bank-Gate 1 (<10km),
Capgemini (<10km),
Infotech Enterprises (<10km),
Deloitte (<14km),
Jayabheri Silicon Towers (<13km),
Phoenix Avence Building (<13km)

Other features

Building

Aparna Sarovar (<4km),
Madhu Sarovar Model Apartments (<3km),
My Home Jewel (<9km),
Manjeera Diamond Towers (<3km),
Aparna Cyber Commune (<4km),
Diamond Towers (<9km),
Bhaskar Bhavan (<9km),
Aliens Space Station 1 (<0.5km),
Ramky Towers (<12km),
S S Residency (<10km),
Rajive Gruha Kalpa Block-1 (<8km),
Golf View (<12km),
Janapriya Nile Valley (<11km),
Lahari Homes (<8km),
Land Mark Residency (<9km),
Aliens Elite (<12km),
Mantri Celestia (<10km),
Hill Ridge Springs (<10km),
Jayabheri Orange County (<11km),
Lalitha Bloomfield (<14km),
Aditya DSR Lake Side (<11km),
Doyens Township (<6km),
Rajive Gruha Kalpa Block-47 (<7km),
My Home (<7km)

Accommodation

Recreation

Shri Devi Theatre (<7km),
G. M. C. Balayogi Athletic Stadium (<9km),
Patan Cheruvu (<10km),
Gachibowli Indoor Stadium (<9km),
Ocean Park (<13km),
Osman Sagar Lake (<13km),
Gandipet Lake (<13km),
TCS Synergy Park (<10km),
Sairanga 70mm (<12km),
Bhel Mig Park (<5km),
Gulmohar Colony GHMC Park (<5km),
RUKMINI (<11km),
Vinayak Nagar Colony Park-II (<11km),
Kokapeta Lake (<11km),
Asian Jyothi Cinema (<7km)

Public Transport

Hafiz Pet (<12km),
Hcu Depot (<7km)

Restaurant & Shops

Reliance Fresh (<12km),
Rendezvous (<10km),
Minerva Grand (<13km),
Sitara Grand (<11km),
Sweet Magic (<12km),
Tanapaai Textiles (<6km),
Jai Bhavani Affidavit & Xerox Services (<7km),
My Place (<12km),
Sai Medha Book Stall (<7km)

Hospitals & Clinics

Continental Hospitals (<11km),
Continental Hospitals-ER (<11km),
Shri Kara Hospitals (<10km),
Himagiri Hospitals (<11km),
My Dentist (<12km),
American Oncology Institute (<4km)

Shopping Centre

RS Brothers (<9km),
SLN Terminus (<12km),
More Super Market (<12km)

ATM/Bank/Exchange

ICICI Bank (<10km),
Andhra Pradesh Grameena Vikas Bank-Tellapur (<1km),
State Bank of (<10km),
Central Bank Of India (<11km),
State Bank of India-Singhia (<13km)

Coffee/Tea

Petrol Station

Landmark/Attraction

Hostel
* All distances are approximate
Properties
| Type | Area | Posession | Price * |
| --- | --- | --- | --- |
| 2BHK Apartment / Flat | 1432 SqFeet | Within 1 Year | - |
| 3BHK Apartment / Flat | 124.86 SqMeters | Immediate/Ready to move | ₹ 96 lakhs |
| 3BHK Apartment / Flat | 1432 SqFeet | Within 1 Year | ₹ 99 lakhs |
| 3BHK Apartment / Flat | 1687 SqFeet | Within 1 Year | ₹ 99 lakhs |
| 3BHK Apartment / Flat | 1784 SqFeet | Within 1 Year | ₹ 99 lakhs |
| 3BHK Apartment / Flat | 1894 SqFeet | Within 1 Year | ₹ 99 lakhs |
| 3BHK Apartment / Flat | 2191 SqFeet | Within 1 Year | ₹ 99 lakhs |
* Data has been collected from publicly available sources and may not be up to date.
Aliens Space Station Township News
Expert Reviews on Aliens Space Station Township
Aliens Space station is a world in it's own, the best built quality with luxurious amenities including one flat one floor concept.
Pros:
Best Inftrastructure
Well planned Built Quality
Organised work
The reality of the project i can say what i have viewed is, it started it 2011 and due to state division during 2014-2016 it went through financial crisis. Now it is funded by edelweiss broking limited. Which has helped out this project to overcome the crisis and proceed towards its successive completion. According to its preferable to invest in this property before prices hikes up. Have a good deal and a day.
Pros:
Cons:
SUFFERED FROM CRISIS BUT IT OKAY NOW
This is the best place to live with amazing infrastructure and amenities and this project is around complete greenery
Pros:
Lot of amenities
Locational aspect
View
It Feels great to be Associated with this project , which is unique in many aspects. it will be Exciting to See Once the Project to be completed in its entirely I am happy to support the management in their vision to have came up with such a project.

Pros:
Winner of two Prestigious International Property Awards 2012- 2013
Platinum PRE-CERTIFICATION By INDIAN GREEN BUILDING COUNCIL AWARD , Green Homes PreCertified Platinu
DID you KNOW ? The basement area of AliensSpaceStation is 1,51000Sq.ft which is Equal to 35 FIFA
Cons:
Their is No Negative Aspects
ALIENS SPACE STATION is a one of the best and awesome project which i seen other projects are completely doing with normal construction but ALIENS SPACE STATION is constructing with RCC which i never seen in INDIA i don't want to go and see the reviews i will trust my eyes what i see that is true so please dont depend on reviews you have to trust your eyes what it shows so go and see the project and say your decision so many companies they are following the ALIENS but they are failed to do it so please don't compare with the other constructions I CANT SAY MORE THEN THIS ONCE YOU CAN GO SEE THE PROJECT THEN GIVE ME THE VALUABLE REVIEW
Pros:
NO WORDS TO SAY ABOUT ALIENS IT IS WONDERFULL PROJECT WITH HIGH CLASS LIVING
Aliens space Station is Intelligent and High standard living Flats at very Reasonable Prices, the Flats comes with the Advanced Technology & high Security and constructed with the collaboration with international Consultants and the Project is based on the European theme. The location of the Project is in the Heart of New Hyderabad, 5 min Drive from the Financial District, wipro Circle Gachibowli - Tellapure. The Flats are fully furnished and ready to move in. They are different from other projects in Hyderabad .
Pros:
Good location
All amenities available
Aliens Space Station builder are not compromising in quality of construction. May be this is the reason for delay. But I loved the project its simply superb. It is one of the wonderful construction in South India. We are very happy to see our home at Aliens Space Station, We like our home, Quality, Home Automation & also the technology. I am thrilled by the sky villa. Never ever saw such a beautiful piece of infrastructure. Not only this Aliens Group Pvt Ltd are transforming the whole Tellapur region. The Lake nearby adds to the beauty of the apartments. Quality construction but delay due to various reasons. If completed the project would be a jewel in the crown of Telangana. Splendid apartments the architectural features have seriously impressed me. Me and my family are totally moved by the spectacular interiors and the location is also worth investing.
Pros:
Good location
All amenities available
Aliens Space Station is the best project to invest in. It has all the facilities in it.
Pros:
Best quality
Good floor plans
Cons:
Aliens Space Station where I booked a flat in 2010 January. With a bank loan of 41 lacs approved and with a down payment of 8 lacs from my end, I was given a delivery timeline of Nov 2011 initially. I also got the flat registered in 2011 basis guidance from Aliens employees. Nov 2011 passed without a call, mail, After 2012 ended, and with delivery not in sight, the regular monthly progress updates from Aliens vanished slowly. All this while I am still paying 43000 EMI per month. After a while, in-spite of making 100's of phone calls, the employees stopped picking up calls, to direct number or to land lines. Sometime in 2014, I got a surprise call and mail from Aliens they asked me to cough up 30 lacs more (51 lacs was initial flat cost, now they asked me close to 80 lacs). I don't think this group has any credibility or willingness to do a clean business. They have handed 15 flats so far, compared to 2000 promised and advertised, that too after 6 years. There is no way they intend t complete this project, so pls be cautious and don't jeopardize your hard earned money.

Pros:
Cons:
Pathetic management, no intent to build
Aliens Space Station is a project by Aliens Group which is a big cheater. Please do not fall in their trap and advise all. All owners are suffering for years. They will not hand over the flat.
Cons:
Possession is yet to be given
Aliens Space Station is not a genuine project suggestions to all prospective customers who may fall prey to Aliens group's fraud:
1.) Don't be in rush to buy after you are lured by handful of flats they could finish in 9 years rather en quire with GHMC as to when they started this project and then use your brain to extrapolate as to how many more years it will take for them to finish complete project.
2.) Visit state/national consumer forum to know yourself as to how many cases are running against them.
3.) Try to talk to as many as existing customers you could to get an idea of intensity of this scam.
4.) Visit all the bankers and not just one you decide to get loan from and get to know why most of the banks have stopped loan to Aliens
5.) Visit RC Puram police station near BHEL and check the FIR against them and the number of people in that FIR.
6.) If you have any relative or acquaintances in any media house check with him.
7.) Talk to land owners whose case is in Arbitration against Aliens.
8.) Do search with keywords like "Aliens fraud" Or "Aliens scam" etc on Google to be able to visit various pages/ blogs where harassed customers have posted their cases.
9.) Try to get contacts of ex employees of Aliens to know the real picture and the reason they left Aliens.
I don't want to enforce my views on anybody but idea is to help everyone research and find out the truth on his own.
Cons:
Aliens Group has cheated 1500 customers, on the name of Aliens Space Station -1. As an owner of flat in Space Station 1, we all met Home Minister and asked to take action against this builder.
Beware of this developer and do not encourage them.
Cons:
Still not even 10% project is completed after 7 years
Aliens Space Station Township Hyderabad
is rated
7
out of
10
based on
12
user reviews.
Disclaimer: The reviews are opinions of PropertyWala.com members, and not of PropertyWala.com.
Have a good knowledge of Aliens Space Station Township?

Share it and become a Project expert.


Benefits

Post an informative review and get 1 additional basic property listing FREE of cost*.
Your review will be displayed prominently on your property listing page and other pages on the website.
For Brokers & Builders: Your review will be displayed on your profile and your profile will get more visibility from all the pages your review appears on.

* The review must be factual, informative and unique.

Write a review of Aliens Space Station Township

Please try to write your review from a neutral point of view.

Pros:


Enter some positive aspects of Aliens Space Station Township

Cons:


Enter some negative aspects of Aliens Space Station Township